How To Build A Website For Your Online Business - 11 Tips And Tools
Looking to build a website? These tips and tactics will assist you in developing a website in a short period of time while saving money and making it user-friendly.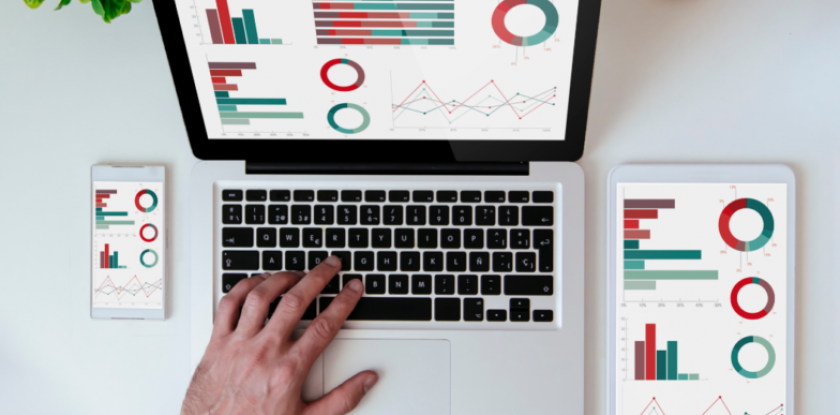 Running your business successfully without a website is difficult in this digital era—and having one is essential to achieving success in your online business. A website is a unique platform that opens the ocean of opportunities for your online business and helps you accomplish your marketing objectives. 
A professionally designed website, in addition to a marketing tool, will operate as a communication hub, a store platform and a branding engine.
Creating a website for your online business will initially seem challenging, but it is not so, as you have various website-building tools available to choose from and connect with your customers to promote your online business. No matter what tools you employ to create your website, it is essential to follow some basic tips and rules to build a professional website for your online business.
Let us walk you through a step-by-step guide explaining how to build a website for your online business and the tips and tools to design and give your site a professional look.
1. Establish The Fundamental Objective Of Your Website
It is vital to determine the primary purpose of your website—whether you build a simple website or a more complex eCommerce website, the vital information about what your business is all about is essential on your website's home page. Ensure your consumers know that you provide the products and services they need without making them search elsewhere.
It is essential to ensure that whatever the primary objective of your website will be, users must be able to achieve that quickly and easily.
It will be easier to set up your website if you don't accept payments through it—if you opt to accept payments via your website, you will have to employ an outside service to receive your payments.
2. Decide Your Domain Name
Choose a simple domain name to remember and write, and include keywords relevant to your business—avoid using abbreviations and numbers. The domain name, a vital feature of your website, is the URL you will promote on your social media and share with your existing and potential customers. If you need assistance choosing your domain name, various domain name generators will assist you in deciding your domain name. 
Once the domain name has been decided, you must confirm its availability before purchasing it through the domain registrar. Some of the popular domain registrars from where you may  purchase your domain name include: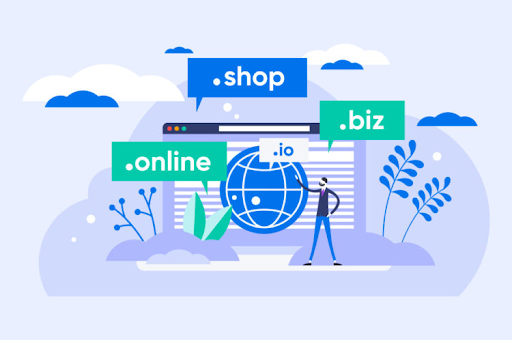 3. Build A Brand Strategy
You must create a distinct and consistent brand strategy to influence each aspect of your site, from aesthetic philosophy to tone of voice. All of these must be clear as you pursue to identify your target demographics, research your competitors and define your brand identity.
You must identify which demographics your target audience belongs to and who they are—what is their liking, and how your website or product will impact their lives?
In addition, get a feel of the competitor's activities—their weakness and strengths, and how you will make a difference from the lot. 
Identify your brand's essence to give it character and derive from it certain observable qualities such as a specific color scheme, set of words, and overall aesthetic. 
Create consistent material for your site and throughout your other branding assets. Be sure to design your logo and other identifying materials.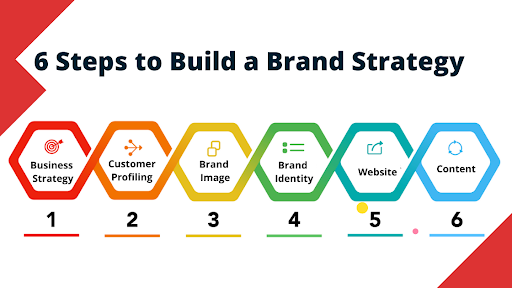 If a website is to be accessible at all times—you must store all the data on a server. To successfully manage your online business, you need to choose a reliable web hosting that will address your issues promptly.
It will be more cost effective to host your website using a shared web host, which is much more affordable, or a dedicated web host, which is much more costly but grants you your server.
Some popular web hosting platforms include:
A good website for your online business must have multiple pages dedicated to various aspects of your business that include:
Catalog with a detailed description of your products or services
Blog section for your business updates
A contact page mentioning your phone number, physical location and email address as a direct link of your customers to you
A CTA (call to action) for your website visitors
Create a logo before designing your website so you will use the logo while designing your website, social media profiles and all other materials, including your business cards. Consistency of the design and logo must be a priority while creating your website, content and other material.
There's no need to pump out a ton of web pages—concentrate on giving visitors useful, concise information about what your business does and getting them to your homepage as quickly as feasible.
6. Improve Your Site's Visibility In Search Engines
Content available online is insufficient—you must ensure visitors find it, and you will achieve it with SEO. Search engine optimization will improve your content for better performance in search engine results pages (SERPs). Using keywords and phrases throughout your site and producing high-quality content tailored to your audience are two ways to improve your website's search engine rankings.
A few standard procedures are essential to remember, that include:
Incorporating several techniques aimed at increasing your site's performance
Including relevant keywords in your online content
Links and Hyperlinks are integral to improving your website's SEO and traffic
Selecting a mobile-friendly, responsive layout for your site's content.
You must optimize your site using a plugin that analyzes the text and provides suggestions on how to make it more search-engine friendly if you're using WordPress for your site.
7. Invest In Search Engine Optimization Tools
You need access to the right tools to optimize your website's search engine. If you employ the right SEO tools, you will start concentrating your time and energy on the strategies that work to bring in more organic traffic. Many excellent SEO tools available include everything from keyword research to backlink analysis. 
These are some of the most often-used search engine optimization tools:
There is no silver bullet in SEO—although these tools will help, they won't guarantee a higher ranking—to get the finest outcomes, you must use a wide range of techniques and resources.
8. Keep Your Pages Precise And Clean
Context is essential for readers to make sense of information. Too much data on a webpage makes it difficult for your readers to remember what they've read. Inaccurate information, such as incorrect phone numbers, out-of-date product details, or misspelled words, may encourage potential customers.
Use an appropriate ratio of text and images to maintain a readable website layout. Getting rid of social widgets like social media feeds is one method to keep things simple. You should frequently verify each page, particularly after making adjustments elsewhere, and proofread each page before it goes live.
9. Create a payment option
While only some businesses will need to take this measure, those that do should link electronic payment systems with their websites so that consumers will pay them directly. Using e-commerce software or a reputable credit card processing service is the most convenient method to accept online payments.
In-house shopping carts and connectivity with e-commerce platforms are features offered by several web servers. It is essential to research to ensure that the solution you end up with is user-friendly and adaptable enough to serve your demands today and in the future.
Some prominent platforms for online payment are:
Online stores must integrate payment processing in-house or via a third-party provider to accept payments from customers.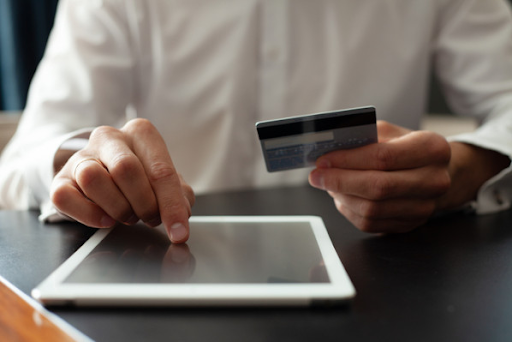 10. Conduct The Final Checks And Go Live
There are a few last-minute tests you will want to do before launching your website since you wouldn't want any errors to sneak through. When doing your final check, keep an eye out for the following:
Check that your website reads correctly on all browsers like Google Chrome, Microsoft Internet Explorer, Mozilla Firefox and Apple Safari. 

Images are too crucial to your online business website to be hampered by a refusal to load or lack of clarity. All of them must load swiftly and be in crystal clarity.

Check that mobile devices such as phones and tablets will correctly see your site's content. This is a crucial stage that must be addressed.

Verify that every link on your store's page works and leads where it should. To avoid accidentally copying the incorrect links, please double-check those that you recently copied.

Ensure you proofread everything thoroughly for typos and incomplete sentences to make your content error-free.
After building a visually attractive and functional website, it is time to launch your website. Getting the word out to your current clientele that you've gone online is a great way to start your site's traffic. Inform people about your website via email and social media.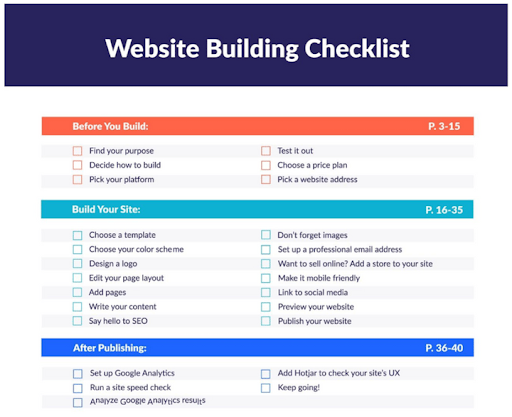 11. Stay Current With Your Website
Your online business's website requires regular maintenance to function at peak efficiency. Maintaining your website implies that your business, blog, or web platform will flourish and give visitors a positive experience every time they visit your website. 
A little effort and time will get you far in maintaining your site. Some examples include fixing broken links and changing your privacy statement or contact form after receiving customer feedback. Keeping up with the site's maintenance will assist visitors and provide the impression that the site is well-run.
In today's scenario, connecting to a broader audience is crucial and having a presence online is necessary. Since you have acquired adequate knowledge to build a website for your online business, it is time to put it to use. To get started, list the most critical goals you want your website to achieve.
If you are running a small online business, you may need more financial resources to outsource web development. You will be able to develop a website in a short time and save some money in the process if the platform you choose is user-friendly. But remember that you must test your website as you go along to ensure you get the desired results.
Liked the article, don't forget to share it.