What Is Niche Driven SEO And How Is It Beneficial For Your Website
Some products and services are so unique and specific that their prospective market is far less than that of most consumer sectors. Subsets of bigger markets, those with the "niche" classification, have their own specific preferences and needs. Businesses may sell to a limited, targeted, and well-defined audience by using niche marketing to help an underserved community and benefit from brand loyalty.
It takes a lot of fine-tuning to reach potential customers in niche markets since they are so small. Although there are many benefits to targeting these particular populations, and it is simpler than advertising to a large audience, it can be challenging if you need to learn how to do it successfully.
Traditional marketing, such as email marketing, makes it practically hard to reach a specific and distinctive audience; the internet makes it much simpler to target this distinctive demographic. The online business game is evolving because of niche site SEO. A quality website is essential regardless of your sector or viewership size.
Let us walk you through niche driven SEO and how it benefits your website, but before that, we will delve deeper to know what the niche market is.
Understanding niche markets
A niche market comprises a select group of consumers or companies interested in a specific product or service. Entrepreneurs in a niche market create specific products or services and serve a specific audience, precisely the reverse of entrepreneurs who cater to a mass market and offer many products and services or serve diversified industries. Serving a specialized market helps you focus your efforts, builds your reputation, and establishes you as the authoritative figure in your sector, creating a comparative edge over competitors.
Customers in a niche market have specific wants or preferences that differ from those in the general market. Understanding what makes your product or service niche will help you build a successful niche business. Market analysis, focus group testing, or client interviews can all be used to accomplish this. You must develop a product or service that fulfills customer demands once you know what they are. There is a possibility for higher profitability in a niche market since the general market underserves it. 
Targeting your customers with extreme accuracy is crucial once you have created your specialized business. You can create marketing campaigns tailored to their needs and provide exclusive deals and rewards.
What is niche driven SEO?
Niche Driven SEO is a digital marketing strategy concentrating on specialized target audience segments with shared interests or problems.
In a niche driven SEO strategy, marketing and advertising efforts are directed towards a particular market sector or niche rather than the whole client base. You can rank for your target keywords quickly and effortlessly using niche-driven SEO.
Additionally, focusing on a narrow range of keywords with lower keyword difficulty and a variety of content helps overall CTR and boosts ranks. Before you start looking for backlinks, niche driven SEO is a fantastic strategy to maximize your on-page SEO to get the most ranking power possible from the content.
What is covered by niche driven SEO?
Your site pages are optimized for on-page SEO to rank higher and receive more search engine traffic. The primary goal of on-page SEO is to increase the ranking of your pages for specific keywords or keyphrases to enhance website visibility.
Although there are various methods you may employ to raise the ranking of your pages, the most crucial element is your content quality. You must provide content pertinent to your target audience that offers them value and valuable information.
Additionally, you need to confirm that your website is properly search engine optimized. Your title tags, meta descriptions, header tags, and pictures should all be optimized in addition to using plugins. 
The few fundamental tactics to employ in your niche driven SEO campaigns are:
Boost your on-page SEO

—To

optimize your target keywords; you need to validate your title tags and meta descriptions, including other components.

Increase your visibility

—

Ensure all the leading directories and search engines have a listing for your website. Additionally, upload blog entries and articles to well-known article directories and social networking platforms.

Create top-notch content

—

Your content should contain your primary keywords and be exciting and engaging for your readers.

Create high quality backlinks

—

After identifying websites in your niche open to linking to yours, provide them with high quality content they can use as a link.
How does niche driven SEO benefit your website
Niche markets are small—scattered worldwide and catered to by different businesses. Only through the internet will you be able to reach your audience at a reasonable cost, as most customers purchase online. The only way to guarantee that potential clients find you first among your online competitors is to perform well in search engine results—search engine optimization is necessary to do that.
Here are a few essential benefits that niche-driven SEO brings to your website.
Higher clicks and conversions
Businesses will enhance their traffic by focusing on specific audiences and keywords with the help of niche SEO. Understanding the keyword search volume for your industry will improve your chances of appearing in related searches and gaining more website visitors who become paying clients.
If people will discover you, your website has the potential for exposure to Internet users all over the world. You will improve the likelihood that people using search engines to locate niche products like yours will be able to find you quickly and simply by optimizing your website for relevant keywords.
While exact keywords will have few searches, their leads are frequently of the highest quality. A well-structured website translates to higher click-throughs and conversions.
Although niche markets often compete less in comparison to major markets, you must research what your competitors are doing to know their approach and its effectiveness before developing your own. You will be able to improve upon what they are doing. See how well your competitors perform, then outperform them with SEO-optimized quality content.
Some tools let you see the keywords you and your rivals share. You may also analyze what they are ranking for that you need to use these tools for. This is an excellent method for identifying the main keywords you should be aiming for in your content.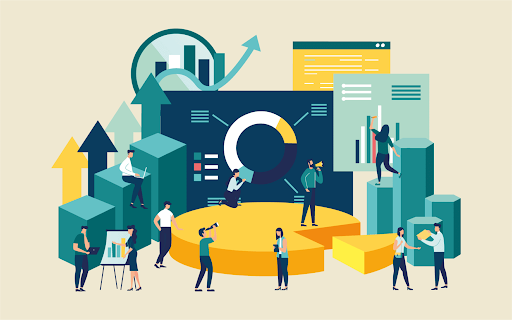 Search engine optimization is essential for websites and businesses. Companies that don't have a digital identity or an online presence miss out on endless chances every single second.
The consumer who visits your website via search engines is truly seeking what you're selling; niche-driven SEO will directly influence your sales. He is thus interested in the goods and services you offer. You must carefully engage in SEO to achieve your goals and improve website traffic, which may also lead to acquiring new clients. To do this, you must research and practice the finest techniques.
Consumers who are seeking specific products don't find them at department stores and retailers, so they resort to smaller businesses.
Before consumers ever make a purchase, you can earn their trust and loyalty by producing content that satisfies their requirements and optimizing it for search engines. You have the potential to create a community if you design your website in a way that fosters involvement.
Optimizing a website to meet a business objective and user or client requirements is one of the essential elements in niche SEO. You must tailor your website to suit their demands by understanding how people describe and look for your products. Furthermore, it guarantees that your company appears higher in search results, making it simpler for potential clients to locate you.
Although your niche market may have some specific jargon, clients may not be looking for what you have to offer using that terminology. Ensure your keywords contain transactional purpose if you depend on customers to purchase your product or service.
Those most likely seeking you can be successfully targeted with the proper keywords. Even if you want to concentrate on transactional intent, you must know the long-tail, low-volume keywords related to your industry. They may be included in blogs or other sites to entice consumers and share information about your company.
Understanding what your company can accomplish is one of the guiding principles of brand strategy. You are catering to a niche market in this scenario with your products and services. SEO helps you reach more customers in this sector. This will help you establish a reputation for your niche products and services over time, establishing your business. 
Ineffective and successful methods, respectively, depend on brand distinction. Your business could succeed with the aid of social listening. You may improve your brand, product, or service by locating important internet references.
Benefits of Niche Driven SEO
Search engine optimization is a process that cannot be completed overnight—it takes time to achieve search engine rankings. If your website begins to perform well in search results, you must exercise caution. This is because the competition is rising daily, even for the niche sector.
Your website must be continuously optimized to maintain its ranking and position because competitors will try to snatch your spot on the front page. You should also regularly update your content. The niche driven SEO for your website must be compatible with your website's activity and the products and services you provide.
Liked the article, don't forget to share it.