5 Ways to Sell PDFs Online (Bonus Hack Included)
PDFs (Portable Document Formats) are relatively easy to create—you can display different kinds of digital content. Through PDF files—you will be able to display text, images and videos as well. PDFs have become a popular medium for sharing knowledge and creative works.
In this information age, one of the greatest ways to make money is by selling content online and reaching global markets without investing huge amounts. Quality content is rare and worth paying for. People are ready to pay for good content—whether it is manuals, catalogues and brochures, eBooks, guides and tutorials or any other information they seek online.
Typically PDFs can be sold for a higher price when compared to physical products because digital products have lesser overhead costs. PDFs are easy to sell as these digital products are quick to download and easy to view on almost all devices.
Whether you are a content creator, educator, author or artist, selling PDFs online will open up opportunities for you to have a broader reach to your audience and achieve financial success.
Let us walk you through some tried and tested methods to sell PDFs online, strengthening it with a bonus hack to boost your visibility and conversions, ensuring you have an edge over your competitors. But before we delve deeper—let us understand how to create a PDF, the different types of PDF content, and why to sell a PDF.
How to create a PDF document
PDFs are easy—you can create them using various methods and tools. Adobe Acrobat DC, Google Slides, MS Word, Canva, and many more tools help create compelling PDFs. 
In addition, there are several online tools that you can use to convert your various file formats to PDF. While creating a PDF—you must find a reliable online converter and upload your file. Select PDF as the output format, and convert your document to PDF. Your generated PDF file is ready to be downloaded.
Word processing software like google docs and MS Word offers you a built-in option to export or save PDF files. The only thing you need to do is to open your document and click on the "File" menu. Then select "export" or "save as" and choose PDF as the desired file format. You are done with creating your PDF.
You need not acquire any tool or special software to prepare a PDF document. You can create a file in Word or any other format, edit it and export or save it later as PDF—almost all design tools have the option to save your file as PDF.
Your PDFs must look and feel better to your audience to fetch a better price. It is better to use large, readable fonts—have a clear navigation and document structure with engaging images and themes. 
To retain the readability, you must ensure that the text—not the image—is selectable when zoomed in. This will also improve the SEO of your PDF.
One of the best parts of PDFs is that you will be able to sell any content in them.  You can create downloadable PDFs with the following different sorts of content: 
Catalogs with exclusive deals
Different kinds of editable templates will be a great way to fetch income from PDFs. These editable templates will serve as ready mockups for people in marketing and day-to-day business activities.
Why should you sell PDFs online?
In this age where information is the key, documents with quality content that are readable and downloadable make a living for freelancers, YouTubers, writers and artists. Selling downloadable documents is a lucrative deal today. Using various software and available online tools, you can convert your content to downloadable documents.
PDFs are digital files that look the same on all computers, irrespective of the specific images and fonts you have on your systems.
Selling PDFs online offers many advantages— the vital among them is that you will make money repeatedly by creating them only once without incurring additional expenses and time.
Physical products come with high overhead expenses. Expenses on production, logistics and inventory are huge that need your time and other resources. Selling PDFs with lower overhead costs ensures much profitability with lesser financial risks. 
Selling PDFs offers you a wider reach to your customers. You don't have geographical barriers to marketing your PDFs. This wider reach ensures you enter niche markets, grow your clientele, increase your sales, and enhance your earnings.
You also save time by selling PDFs online and help the environment by not using ink and paper. At the same time, you are eliminating the expenses on intermediaries like publishers and stores—you directly sell your digital product to the end user.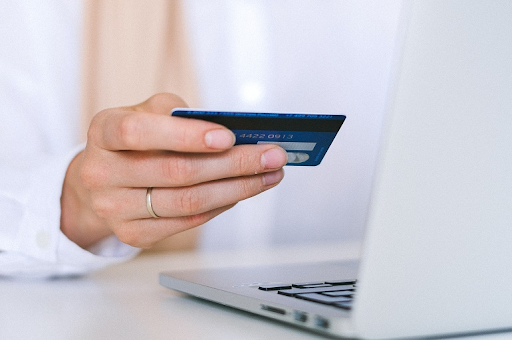 How to sell your PDF documents online?
Before selling your PDF documents, there are some essential requirements you need to consider. 
Selling PDFs online needs an eCommerce platform that provides an easy and secure process to:
Manage your customers and orders
Track your sales analysis
Protect your digital products from piracy
Here are some of the tips to consider to sell your PDFs online:
1. Decide on the platform
The first step in selling your PDF is to decide on the platform to sell your PDFs online. Some established platforms have a built-in customer base. These platforms will help you by offering tools for listing and selling your PDF documents. You need to decide on the platform by looking into your digital product options and requirements as a seller. 
A few of the established platforms are:
Shopify—Selling digital products of all kinds on the platform is one of the easiest ways as they offer a specific app on the Shopify store where you can sell your PDF documents online. You can automate your store completely with this app while protecting your PDFs from sharing and copyright.
Etsy—Etsy offers a global market reach and creative freedom to reflect your own appeal and unique style for your audience. You will be able to customize your digital products to match your audiences' interests.
Amazon Kindle direct publication—This platform is an easy and fast way for authors to publish and sell their eBooks. Amazon Kindle Direct allows you to customize your product pricing, and you will be able to keep control of how your work is published and distributed globally. 
In addition, you will also be able to upload and sell your PDF documents through Websites like Gumroad, Sellfy and FlipHTML5. These platforms offer you a variety of tools and features to help you market your digital products.
2. Determine the product pricing
When selling your PDF documents, you must consider some factors to decide on pricing your product. Pricing cannot be a one-time decision, and you need to regularly analyze and decide on pricing your digital product in consideration of the following factors:
Performance of your digital product
Your audience requirements

Customer feedback.
Pricing must be determined by the production cost, expertise put into your content, length and the value your product offers your customers.
Your competitor's product price is one important factor to consider while determining your PDF document price. You must gather information on the pricing of some popular competitor digital products and price your products accordingly. You must also consider offering some discount on bulk orders on your digital products.
3. Create product listing for your digital products
Make your listings as enticing as possible to persuade potential purchasers to buy your PDFs after you have finalized the platform and the product pricing. 
Here are a few suggestions to assist you in creating effective product listings and selling PDFs online:
Engaging Product Descriptions—Write engaging and informative descriptions highlighting your PDF's key features, benefits, and value. Clearly explain what the PDF offers and how it can benefit the buyer. Use persuasive language, bullet points, and formatting to make it easy to read and scan.
Use high-quality images—Make sure to include at least one image of your PDF in your listing. This will help potential buyers get a sense of what your document looks like and can help to entice them to purchase.
Use keywords—Research relevant keywords and include them in your listing so potential buyers will easily discover your document.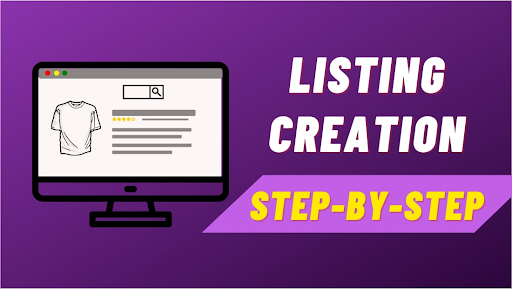 Ways to sell your PDF documents online
Once you know the pricing and platform you want to sell your products, the final step is to market them. You are different ways to help you reach a wider global audience and generate revenue.
In today's social media age, platforms like Instagram, Facebook and Twitter are powerful ways to reach your potential buyers and sell your digital products. You will be able to maximize your visibility and engagement on these platforms. 
Share attractive snippets and excerpts of your PDFs, providing a taste of the valuable content within your products. Eye-catching graphics created using design software will further showcase your PDFs. Use relevant hashtags for enhanced visibility and wider audience reach.
Remember to adapt your approach to each platform's unique characteristics and always comply with their terms and guidelines.
2. Collaborating with bloggers and influencers
Influencers and bloggers have established credibility and a loyal following—collaborating with them will be an effective way to sell your PDFs online. They have influential voices in their respective industry, and partnering with them will help you reach and influence to introduce your PDFs to a wider audience.
Identify influencers and bloggers who align with your niche and propose a collaboration, highlighting the value and uniqueness of your PDFs. You can have different arrangements with them as far as the befits are concerned—you must sometimes offer a commission-based arrangement for each sale they generate through their promotional efforts. Also, provide them with a complimentary copy of your PDF document that you are getting promoted and influenced by them.
Various means of promoting your products can be adopted that help sell through bloggers and influencers. These include dedicated posts, reviews, giveaways or endorsements.
3. Creating an email list
Building an email list is a strategic way to sell PDF documents online. This approach helps engage your potential customers to drive sales. You must create a full website or a landing page and offer some incentives, such as a free sample of exclusive content or a PDF, so that your potential customers sign up with you. You can make use of some email marketing platforms. Using these platforms will help you manage your email marketing campaigns and automate them effectively.
Create value-driven content for your target audience and maintain a schedule to engage them consistently. Personalizing your emails will provide a sense of connection with your potential customers. For a better conversion—you must optimize your landing pages and the website and use defined CTAs.  
Selling your PDFs online by creating an email list needs your attention on regularly analyzing the performance metrics. Analyze open rates and click-through rates. By doing this—you will be able to refine your strategies and improve your email list while analyzing subscriber preferences. This will help you to have a segmentation of your potential customers based on their preferences and interests.
4. Building self-hosted websites
Self-hosted websites are a versatile and customizable solution for selling PDFs online. It gives you greater control over personalized branding and better control over the selling process and customer experience.
You can use different platforms like WordPress or Wix that offer user-friendly website creation tools to design and create your online store keeping your specific needs in consideration. Integrating e-commerce plugins or extensions will provide features like product listings, shopping carts, and secure payment gateways. Doing this will allow you to manage your orders properly.
Self-hosted websites will provide you with greater control over the entire selling process. You can design your online store's layout and appearance per your branding requirements. Moreover, you can create unique product pages for each PDF and customize the user experience for better conversions.
When you sell your PDFs through your self-hosted websites, you retain complete ownership and control over your digital products and compiled customer data. You will also have the discretion to implement strategies you feel are getting you business. 
However—you will require more technical expertise and maintenance to uphold your self-hosted website. You will be responsible for handling its hosting, security, software updates and website backups.
5. Running promotions and discounts
Running discounts and promotions while selling PDFs online is a great way to attract customers and drive sales. You can run promotions and discounts in different ways. 
Some of them include: 
Discount coupons and codes
Aggressive social media promotions

Bundle deals
These promotions and offers usually create a sense of attraction and urgency in potential customers' minds to avail of the time-bound benefits—as these benefits are for a limited period.
By offering a package of multiple PDFs bundled together and allowing discounts on the package, you will encourage your customers to purchase more products for better value.
Aligning promotions with festivals, holidays, and special events with some offers will help you enhance your sales and earn more. Also, discount coupons that give your customers savings on their purchase is a great way to increase sales. 
While running promotions and offering discounts in any form—tracking their effectiveness is essential. Monitoring your sales graph, conversion rates, product-wise sales, and customer feedback is vital. Analyze the results continuously and occasionally change your strategies to optimize your sales and customer engagement.
Bonus hack to sell your PDFs online
Whether you are a novice or an experienced content creator—selling your PDF on Shopify as a downloadable product is easy. However, creating a PDF flipbook must be the answer if you are looking for a greater way to get more traffic and earn maximum by bringing higher value to your clients. 
PDF flipbooks are an effective technique to reach mobile device users. This is critical because mobile devices are used to surf the web more than desktop computers. Also, people are spending more time on their smartphones.
PDF flipbook gets you more traffic and customer engagement—you can sell them on Shopify. You need the following things to get started:
Using Sky pilot will help you in selling downloadable Shopify products.
After you've configured the apps, you can upload the URL to your flipbook to your Shopify account to convert it to a digital product. The idea is to limit access to the flipbook to your paid customers. Only the customer who hits the link on the product page in your Shopify account will be able to access the flipbook due to FlippingBook's secured embed function.
Selling your PDFs online is lucrative when done using the right tools. With relevant and quality content, you can sell your PDFs to your potential customers and make profits. It will seem challenging initially—but the good work you put in for the design will help you make your journey successful.
Surrinder Pandita is a content writer at RankHandy. He has more than 6 years of experience writing for the marketing, HR, and business sectors and aims to provide high-quality content.
Liked the article, don't forget to share it.